Furniture for Resorts, Retreat Centers & Rentals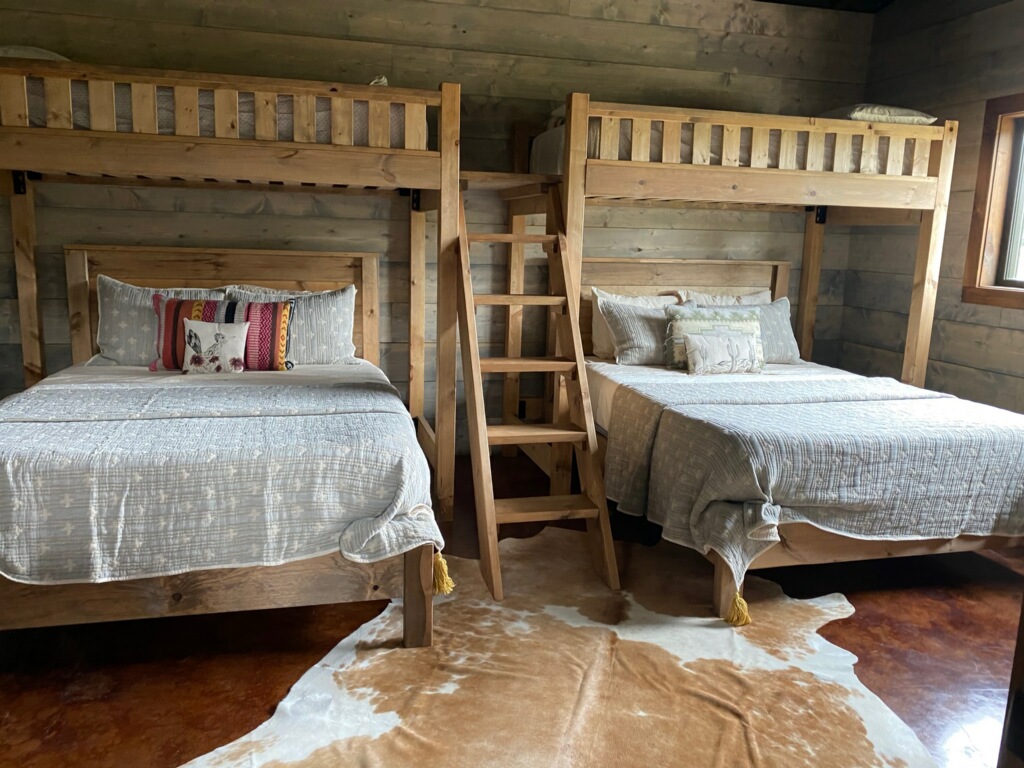 Choose Midwest Farmhouse and take advantage of our discounts on bulk purchases, knowing that you have found the best combination of innovative design and exceptional quality in bedroom furniture.
Enhance your guests' stay with the perfect blend of functionality and style, by choosing Midwest Farmhouse furniture for your resort, retreat center, or vacation rental. Our exceptional range of bedroom furniture meets the demands of a range of spaces, offering the versatility and quality to meet your guest's needs.
Our loft beds are the ultimate space-savers, maximizing every inch of vertical space while guaranteeing optimal comfort. Our multi-size bunk beds offer flexibility, ensuring you can accommodate guests of every age and size while still providing maximum comfort.
Each piece of our furniture is hand-crafted from select, rough-cut northern pine and finished with eco-friendly stains and finishes, ensuring a unique balance of aesthetics and durability. Our furniture is made in America, 100% solid wood, and built to last, guaranteeing exceptional quality and sturdiness that you can rely on.
The skilled craftsmanship of the Amish artisans in the Midwest is integral to our unique designs and superior quality. Moreover, we use modern fasteners to make assembly quick and easy, without compromising style or functionality.
Our furniture has been described as rustic, urban, modern, industrial, farmhouse, contemporary, vintage, mid-century, reclaimed, old-world, craftsmen, cottage, loft, and restoration style, blending seamlessly into every kind of setting from rustic cabins to urban lofts.
At Midwest Farmhouse, we are dedicated to providing quality and value in every product we offer. Our furniture is a result of long hours of expert craftsmanship, ensuring that we deliver the best quality and functionality that you would expect from hand-crafted furniture.